Smart Text photoshop PSD
Title :
Smart Text photoshop PSD
Preview: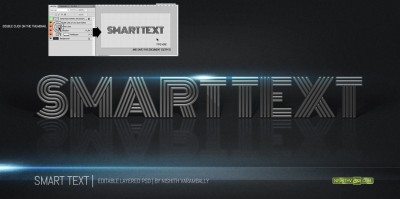 View Larger Preview
Other Info:
Photoshop Smart Objects are indeed very fascinating. Here's one small example. For those who're new to this here's how you do it. . Double click on the thumbnail of any 1 of the 3 smart layers. . This opens a .psb file window . Type your desired word and save it (Cltr+S) . That's it! Font included in the zip Font : Monoton
[link]
Hope you like it
Brushes You Also might like .