So amazing Shattered Glass Brushes for photoshop
Title :
So amazing Shattered Glass Brushes for photoshop
Preview: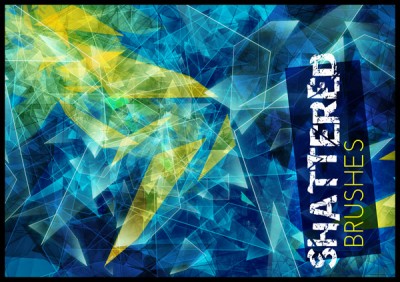 View Larger Preview
Other Info:
Nice photoshop Brushes, you may use this brushes , free glass brushes is the best photoshop brushes ever i've ever seen (Some of them also work nicely for things like foliage) Was just playing around with an idea in Photoshop and these nifty brushes came in handy! So, I decided to offer these to you --- for FREE (for now?) ;) :) I hope you like them! Others have probably already come up with something similar, but this is my take. I wanted to emulate the same effect you can get with one of the FX brushes in Painter, cuz it be cool. I'd love to see what people come up with, but please be aware I won' t always be able to reply and comment. COMING SOON ( if people are interested ;) ) - ALL NEW REVAMPED Scales Brushes (v2.0) - My custom painting set - Toying with the idea of something to make my fire painting technique a little quicker... - and more! (as soon as I think of it) WHAT YOU NEED TO KNOW :happybounce: I made this wish Photoshop CS6, so seriously I don't know if all of them will work in every version of Photoshop. As far as I can tell, most of the things should work in at least the CS series.
Brushes You Also might like .