Plus, Minus Photoshop Shapes
Title :
Plus, Minus Photoshop Shapes
Designed By :
shapes4free
Preview: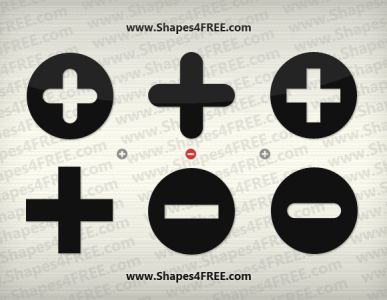 View Larger Preview
Other Info:
Today I am sharing a set of 6 simple plus and minus photoshop shapes (or add, delete shapes) in CSH file format. These shapes are ideal for creating effective vector icons or graphics for your web design projects. You can use these plus and minus symbols in Adobe Photoshop, supported versions are CS3, CS4, CS5, CS6.,Enjoy the freebie and check out these cross photoshop shapes for making delete icons.,.,Downloads: 16057,File Size: 84.38 kB,
Brushes You Also might like .