Glossy Blood Splatter
Title :
Glossy Blood Splatter
Designed By :
pstutorialsws
Preview: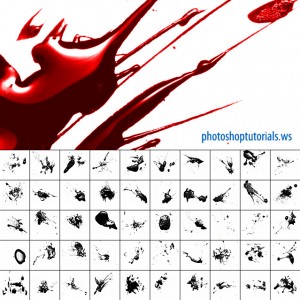 View Larger Preview
Other Info:
Liquid tempera artistically splattered on semi-smooth paper then immediately photographed for a glossy look. These brushes can be adjusted to look like acrylic paint, blood, or paint in UV light. May be used for commercial and non-commercial work. No credits required. Adding this brush to your favorites is appreciated.
Brushes You Also might like .