Cloud brush PS7 and above
Title :
Cloud brush PS7 and above
Preview: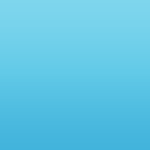 View Larger Preview
Other Info:
Cloud brush PS7 and above This is a cloud brush with a difference, cloud brushes are normally in a set of standard cloud brushes however this brush is created entirely in the brush style pallete therefore the clouds are rendered. There is little or no chance of two clouds created with this brush being exactly the same and the clouds look realistic. There are now 5 size variants of this brush, if you require a different size then whilst you have a brush selected change the size to the size you need and then go into the brushes pallete and click texture, then change the scale percentage to the same value as the size of the brush, this will make the brush keep detail which is otherwise lost.
Brushes You Also might like .