90+ Shapes Icons (Vector)
Title :
90+ Shapes Icons (Vector)
Designed By :
shapes4free
Preview: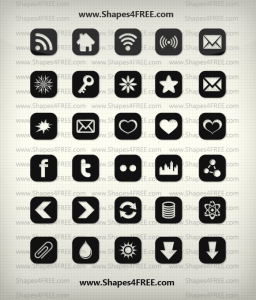 View Larger Preview
Other Info:
Today I am sharing a useful set of free shapes icons in CSH vector format (photoshop custom shapes). These icons can be resized and styled as it is suitable for your web design projects. Supported Adobe Photoshop versions – CS3, CS4, CS5, CS6.,You may also be interested in these great icons:,In case you are new to photoshop custom shapes, here is a quick tutorial about installing shapes into Photoshop.,Let me know if you find these shapes icons useful!,.,Downloads: 33000,File Size: 159.82 kB,
Brushes You Also might like .