50+ Photoshop Random Shapes
Title :
50+ Photoshop Random Shapes
Designed By :
shapes4free
Preview: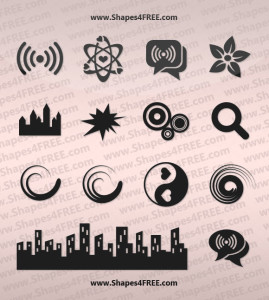 View Larger Preview
Other Info:
Today's free photoshop shapes set for designers is a pack of random silhouettes made while experimenting in Adobe Photoshop and Illustrator. This vector set includes CSH wifi (wireless) sign shape, simple flowers, circles, buildings, etc. Download and enjoy the freebie!,New to photoshop custom shapes? Here is a tutorial to start with – How to install CSH shapes into Adobe Photoshop.,.,Downloads: 27449,File Size: 150.41 kB,
Brushes You Also might like .