25 CD Disc Photoshop Vector Shapes
Title :
25 CD Disc Photoshop Vector Shapes
Designed By :
shapes4free
Preview: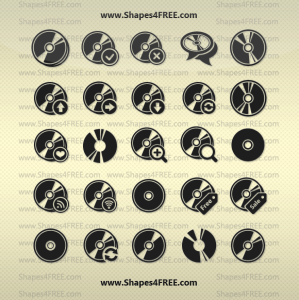 View Larger Preview
Other Info:
Today's collection for designers is a set of 25 free CD disc photoshop shapes (or DVD if you like). These CD silhouettes are made in Adobe Photoshop and available as CSH shapes. Ideal for a music blog!,CSH file format is very easy to use in Photoshop even though it's not a psd file. In case you want to find out how to install these shapes, here is a quick tutorial – How to install photoshop custom shapes.,Enjoy the freebie and check out more awesome photoshop shapes for designers.,.,Downloads: 11168,File Size: 119.44 kB,
Brushes You Also might like .