Sakura Flowers Brushes
Title :
Sakura Flowers Brushes
Preview: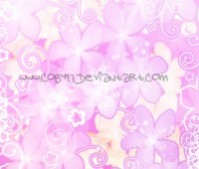 View Larger Preview
Other Info:
If you like this pack of brushes, and you can donate me some points, do it! Credit me if you take/use! Some of the brushes are part of the "derivative creation" laws,free commercial/empresarial use NOT allowed, unless obtaining permission/license with me.
Brushes You Also might like .